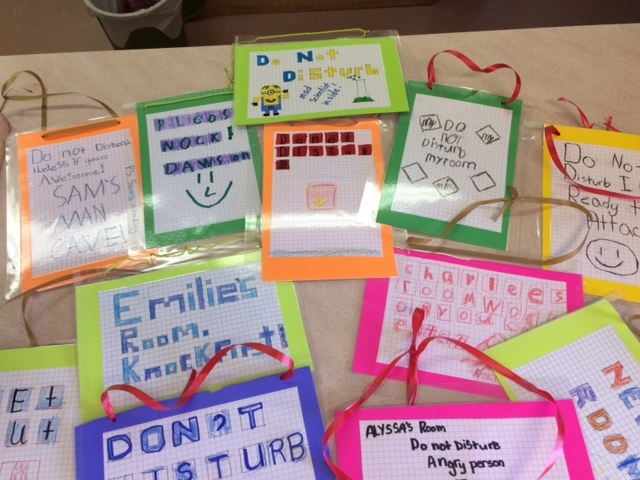 Kids Club is off to a great start this season! The up to 20 children who attend, arrive excitedly from school to fresh fruit cut for their beginning snack. Once the children have had some time to visit and get settled, they go on to make awesome crafts - often great little wood working projects provided by members of the congregation. In the spring they like the planting projects our avid gardeners bring for them to do.
Following crafts, the children move on to play fun games, outside on our big field if weather permits. Two of their favorite games are "What's Your Occupation?" and "Screaming Eagles". They play kick ball, mini-hockey and put together elaborate relays for each other to run through. St. Paul's youth and children's ministries have a room packed full of great equipment and sports gear for the children to play with.
Next volunteers provide sandwiches and more fruit for a more substantial sit-down snack where the children enjoy visiting with their new friends and with the leaders. Once a month we have a special cupcake treat in celebration of everyone's birthdays. The children love to sing graces we've adopted from our summer camp, Camp Douglas. They also love the songs with actions that get us moving and laughing.
Finally everyone goes to a short lesson. These lessons share with the children how to read the Bible, the importance of Jesus Christ and His special gift of eternal love and an appreciation of the natural wonders God created. Our retired teachers, youth pastor and dedicated volunteers always bring engaging and worthwhile lessons.
Something new we are trying this year is to let the older boys meet together, while the older girls meet elsewhere. This provides the children an opportunity to share their experiences in ways that are comfortable and fun for each of them. This new format has received very good reviews so far!
Kids Club kids are not all from the St. Paul's congregation ... lots are from our immediate neighbourhood and we are so glad! We love being able to share the Good News of Jesus Christ as Saviour with our community.
Kids Club takes registrations through out the school year and is a free program to the community. New children are always welcome! Just come by on Tuesday at 2:30 pm and fill in a registration form or call the church for more information: 604-826-8481.