Saturday, September 28, 2019
8:00 am - 12:00 pm
St. Paul's Presbyterian
This event has already occurred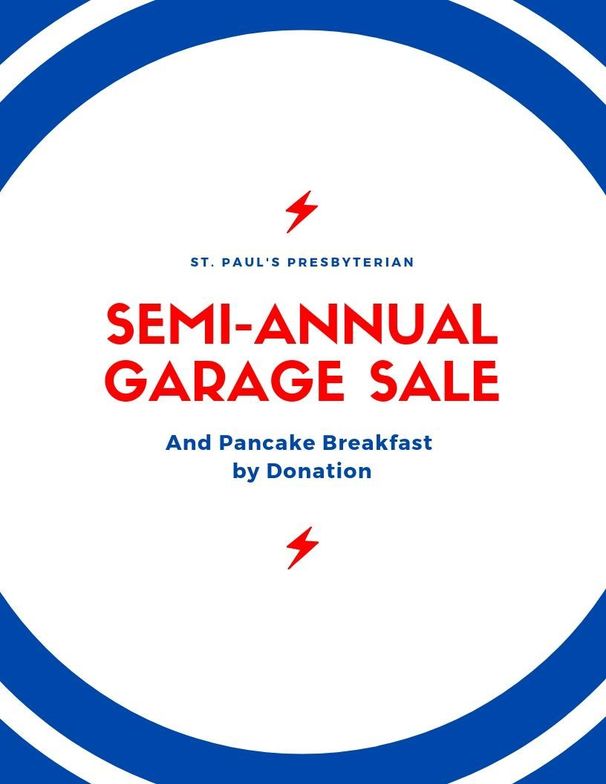 Saturday, September 28 is the big day!
Come on out to our semi-annual Garage Sale and Pancake Breakfast! Hidden amongst the goods are furniture, books, vases, kitchen appliances, power tools, non-power tools, electronics, sports equipment, holiday decorations, home decor, and more! Everyone is welcome to this bustling event... bring a few dollars to have breakfast by donation!
Want to help out? We always need volunteers the week before to help sort, price, and arrange items in the lounge; after the event, we will need volunteers to load the unsold items to be taken to the thrift store. Call the church at 604-826-8481 to find out when and where you can help. You can also call this number if you are interested in helping the Men's Group cook the pancake breakfast.
See you there!